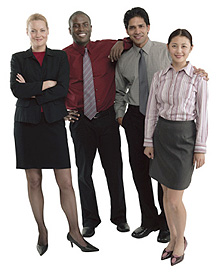 The members of the Pennsylvania Association of Bar Executives welcome you
to their web site. This Web site is designed to provide resources for bar
leaders, executive directors, practicing attorneys, and members of our
respective communities. We are eager to continue serving the legal community
and the general public. Please browse through the Web site and find a program
of interest, a speaker for your next meeting, or find a lawyer referral service.